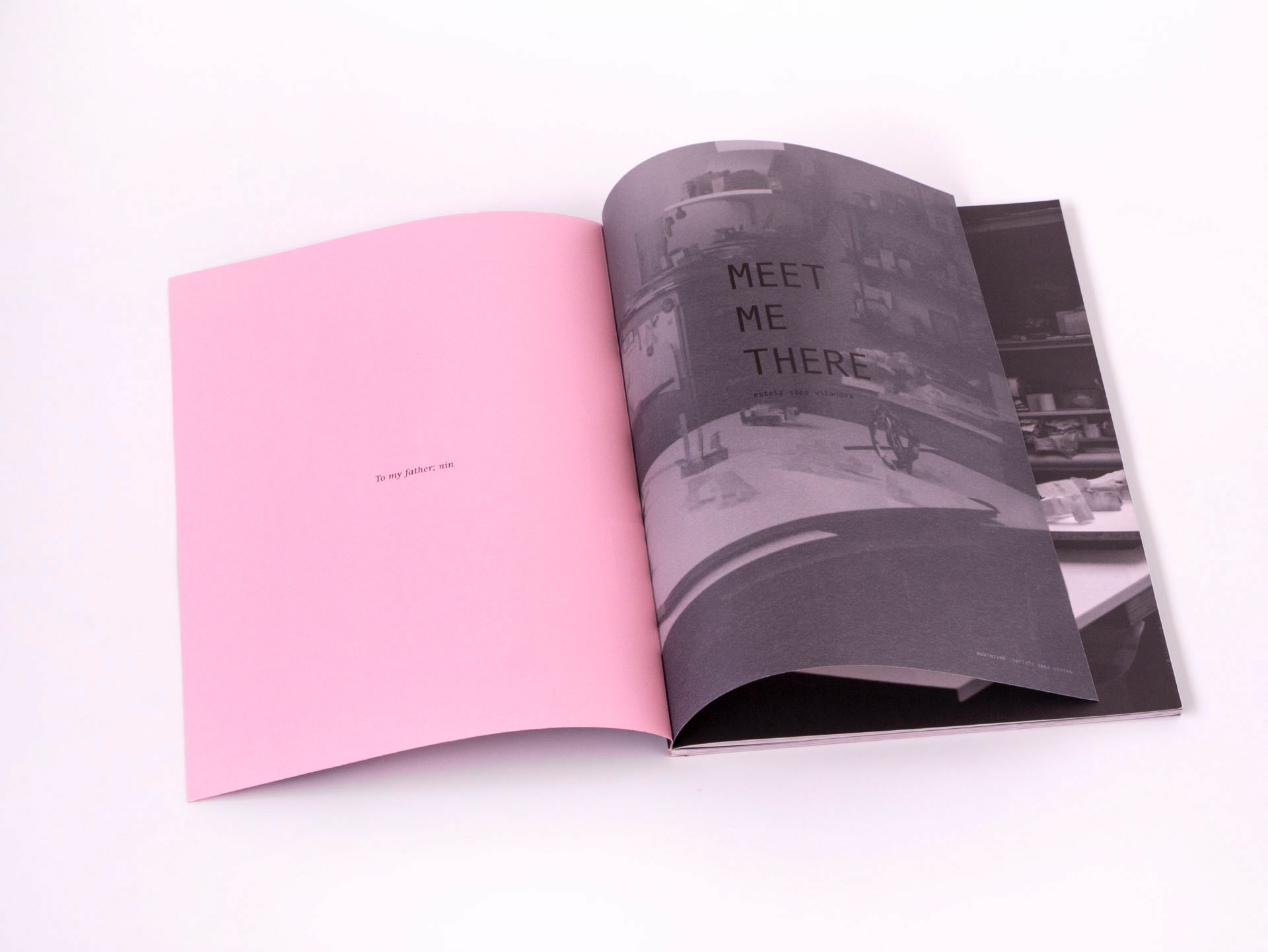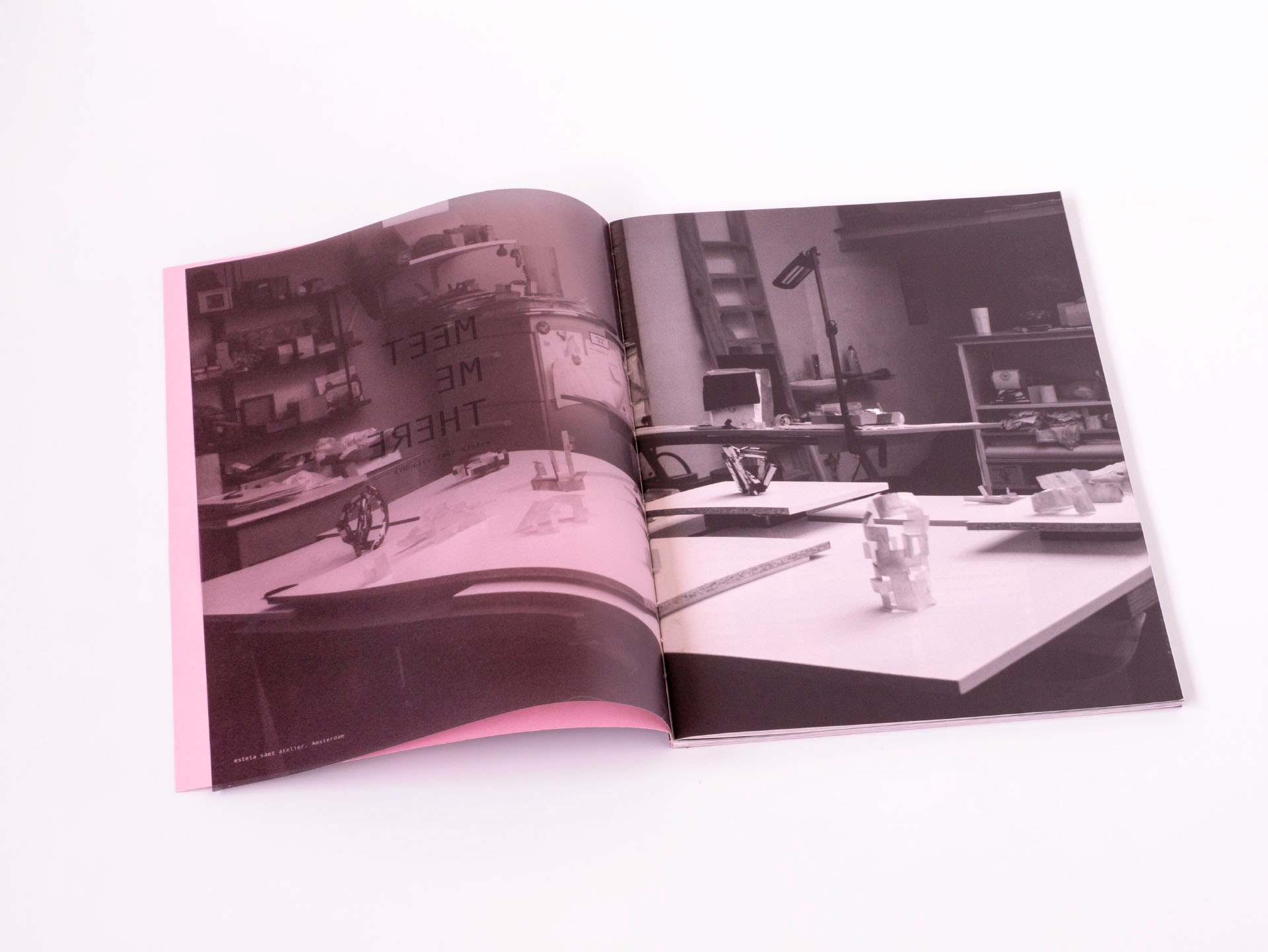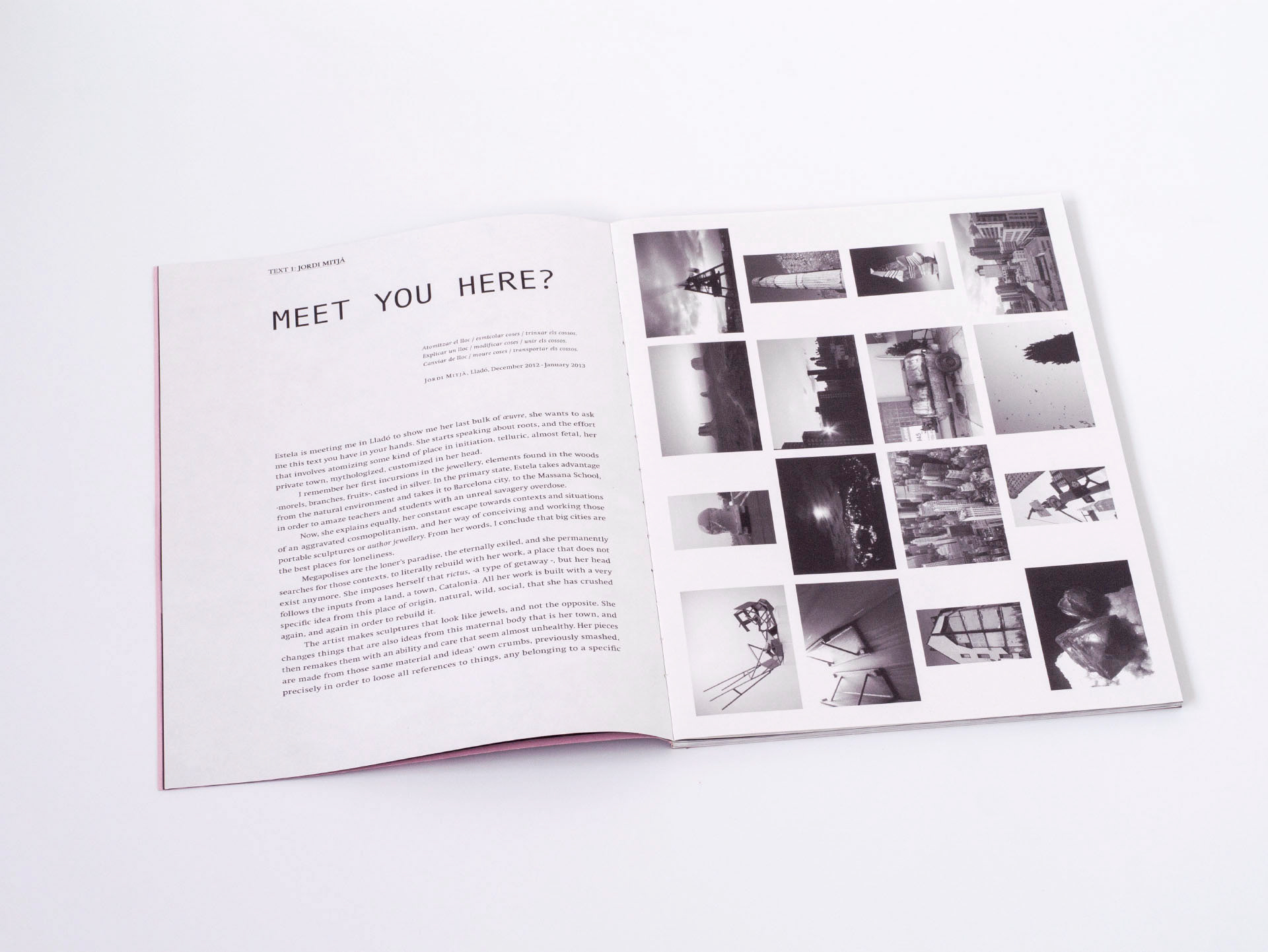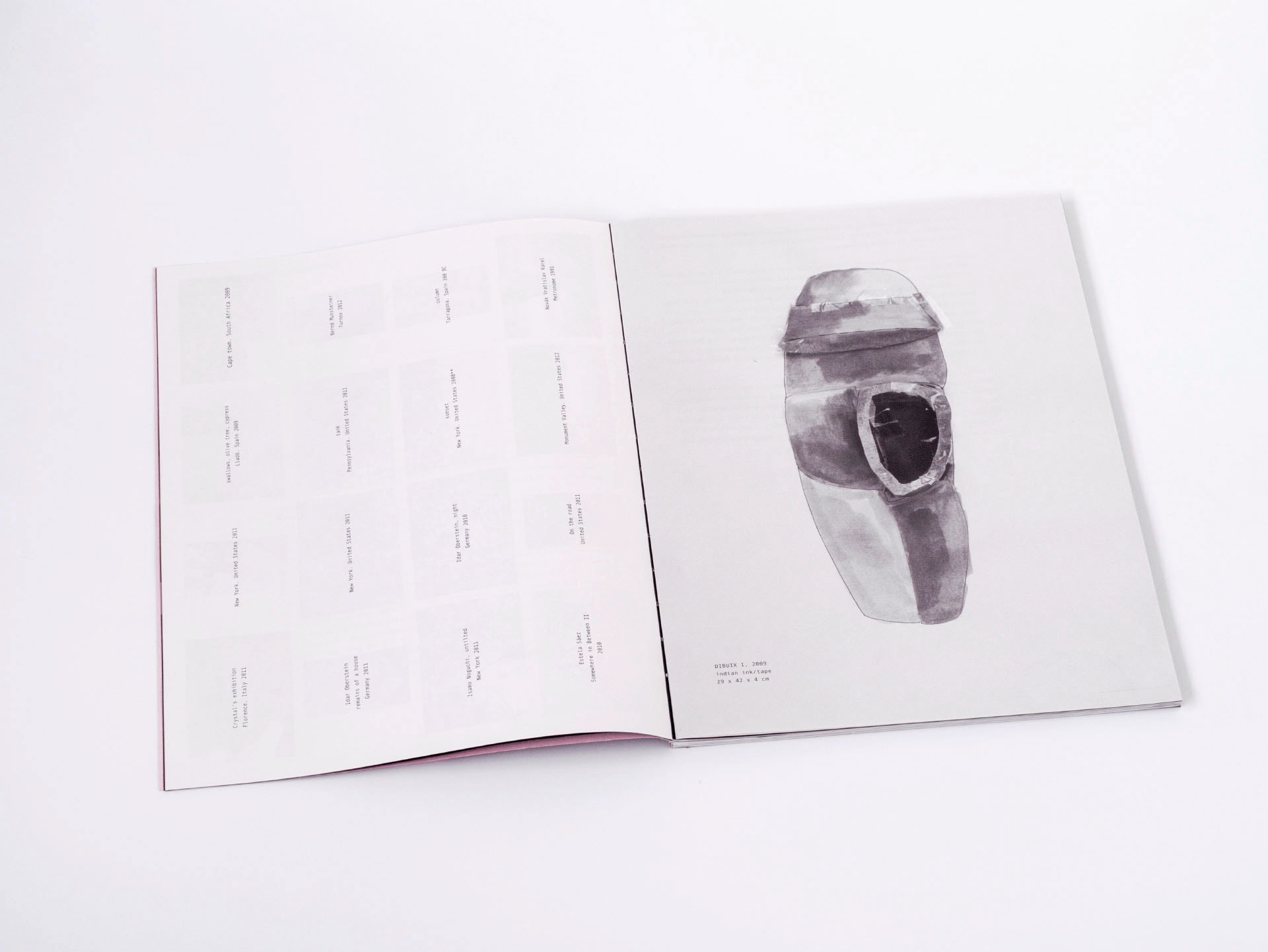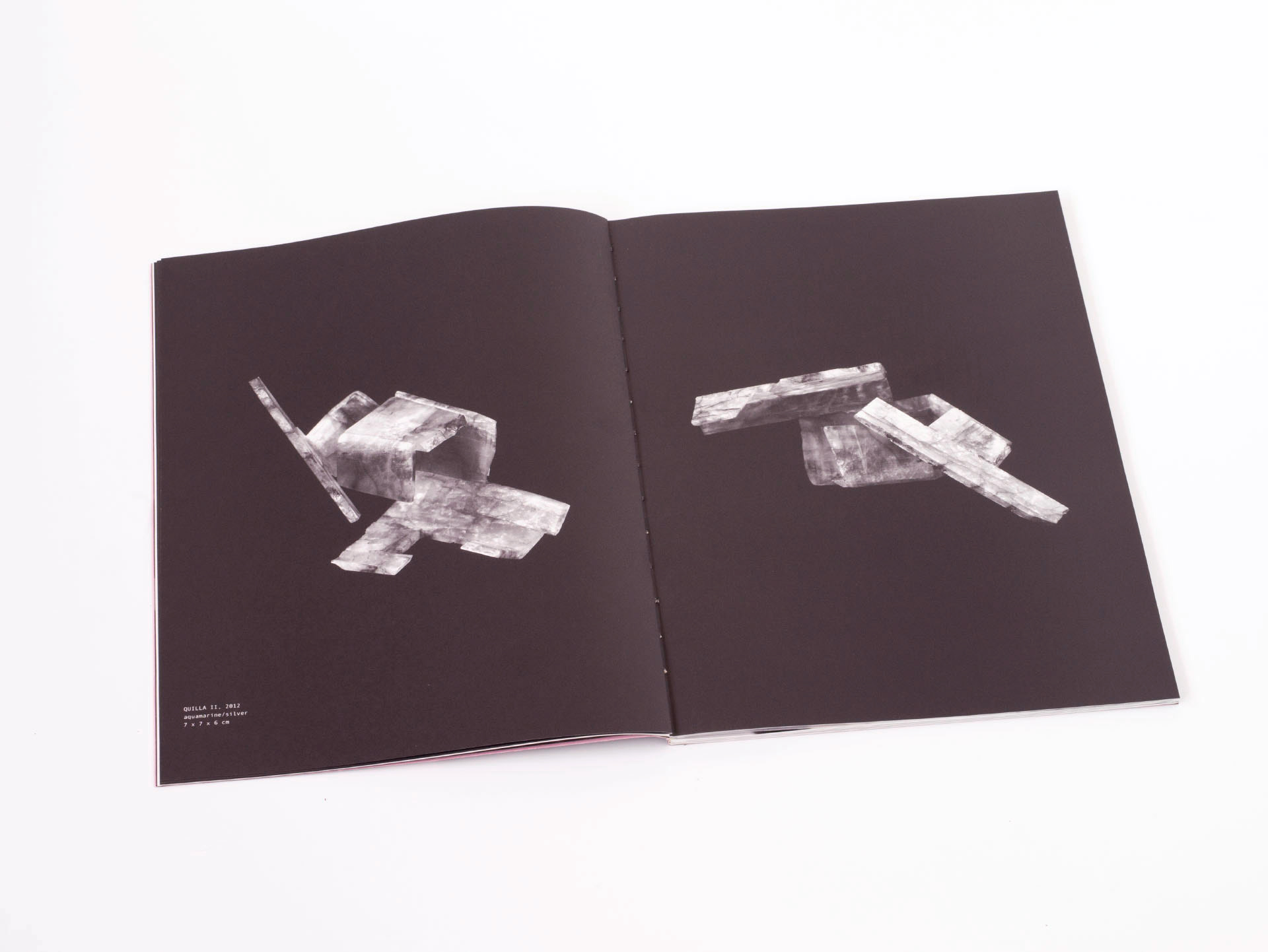 MEET ME THERE. Estela Sàez Vilanova
The release of this publication coincides with the new body of works of Estela Sàez Vilanova - Meet me there. 
Texts: Antonia Alampi, Jordi Mitjà, Valeria Vallarta Siemelink
T.[e.s.]: Estela Sàez Vilanova
Photography: Jordi Puig
Inspiration Photos: Estela Sàez Vilanova, *Pau Aguilar Amorós, **Dani Lekunberri, ***Rob Voerman
Portrait Photos: Davit Castellano Fàbrega
Translation: Mont Sàez Vilanova, Laia Collazos Amat [catalan-english]
Size: 30 x 21.5 cm
Pages: 54
Year: 2013 
With special thanks to Marià Sàez for his generous support that has made possible this catalogue. Also to Davit Castellano Fàbrega and my assistant Barbora Dzuráková. 
To Luz Arias, Jordi Puig, Pau Aguilar, Jordi Mitjà, Antonia Alampi, Valeria Vallarta Siemelink, Mont Sàez Vilanova, Laia Collazos Amat, Thomas Stoffel, Axel Petry, Julius Petsch, Jan Maria Caixàs, Francisca Kweitel, Natalya Pinchuk, Ariel Kupffer, Julia Wild and her family, Bernd Munsteiner and his family, Andrea Wagner, Ulrich Reithofer, Mònica Gaspar, Christoph Zellweger, Ruudt Peters, Miroslav Cogan, Petr Dvorak, Vratislav Karel Novak, Doris Maninger, Ted Noten, Lothar Bruegel, Edwin van Diepering, Jo Exposito, Cristóbal Bretones, Mariona & Berta, Pitu Rowper, and to all my friends & colleages from all over the world, who I am meeting here & there.